A Content Writer for your B-2-B market can save your business money in the long haul

---

It takes seconds to grasp someone's attention and just one click to lose it. Make sure your content engages with prospects


Don't let poorly written content be the reason why visitors are clicking away from your website
​


Content that will get you noticed in today's technological world


Social Media is the new Networking tool
​and the Marketing World is growing. The Web has taken over the way business is done through social media outlets, which include:
​
Facebook -- Instagram --Twitter -- YouTube

​Businesses usually use an in-house copy writer to manage their online presence and online Brand, and hiring a freelancer will bring fresh concept to your marketing—This is why most will hire an outside copywriter to handle their Newsletters, Social Media, and Blog Posts

Photos and videos are important visuals that attract clients, but keep in mind that the Content​ produced is just as important


Stay Afloat and Keep Your Content from Sinking





Already have a Website and connected to Social Media?

Ask yourself:

• Is your content working?

• Is it bringing in clients?

• Does it grab and hold attention?

• Your web pages set for Search Engine Optimization (SEO)?


Not sure?
I can
help
!
I'll work with
you
and your Marketing Team in a professional setting that brings
Value
to your business and to your
content
Contact me today
!
A Site Audit will let you know how well your website is performing
---

​I share my adventures and promote clients on my Social Media!
You can follow along here:
---
Triton CopyWriting in 360
Triton CopyWriting now offers 360 degree

services

with interactive Virtual Tours and WebVR features!
---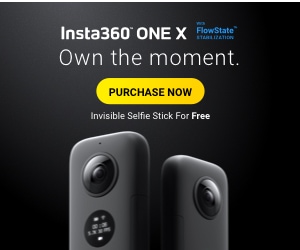 Triton CopyWiting is an Affiliate of
insta360